Key takeaways:
Because there are no state rules mandating a specific Medigap plan pricing structure, the best Medicare supplement plans in California are prices as Attained age.

California has a Birthday Rule that provides a special Annual enrollment period for people who wish to switch Medigap plans or companies.

Their is no one "best Medicare Advantage plan". Medicare plans are a personal choice based on personal situations.

Health insurance companies can offer multiple Medicare plans, including different Medicare supplement policies, PPO plan, HMO plan and more.

An independent health insurance broker – licensed insurance agent can help you sort through your Medicare supplement options and Medicare Advantage choices.

For a Free no obligation quote of our favorite supplement plans in your area, use our Medigap quote request form.  We will email you our recommendations.
We do not sell or share your information.  You will not be inundated with phone calls.  We will reply by email and one team member will follow up in a few days. 
Retiring in California can be a dream come true for many people. With its breathtaking landscapes, stunning beaches, and diverse culture, California offers an exceptional retirement experience. Warm weather, abundant sunshine, and outdoor recreational opportunities make it a haven for retirees seeking an active and healthy lifestyle. 
California is home to world-class medical facilities and has some of the best healthcare services in the country. For those who enjoy city life, California boasts some of the most vibrant and culturally rich cities in the United States. With access to excellent food, arts, and entertainment, retirees can enjoy a fulfilling social life. All in all, California offers a unique and exciting retirement experience that is hard to match anywhere else.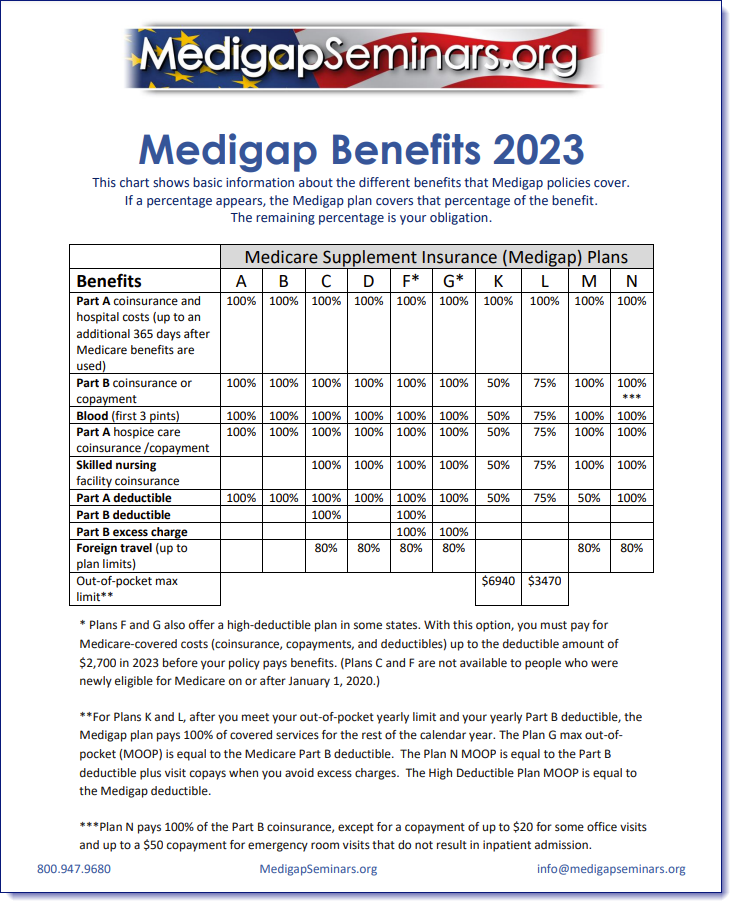 Under 65 Medicare Eligibility
There is no federal mandate requiring insurance companies offer Medicare supplement plans to Medicare beneficiaries under the age of 65. As such, if Medicare supplement insurance is available for those under 65 it will be directed through state laws.
Medicare requires that a person be on Social Security Disability Income for a full 24-months prior to being automatically enrolled in Medicare. Some exceptions to this rule include those with End stage Renal Disease (ESRD) or ALS.
Under 65 California Medicare Supplement Plans 
Some states do not offer Medicare supplement plans to anyone under the age of 65. In these states, the Medicare beneficiary's only two choices are to just keep Original Medicare without a supplement and add a Part D prescription drug plan, or apply for an Advantage plan. With an Advantage plan, Medicare beneficiaries must re-shop that plan each year during the annual open enrollment. We suggest choosing an Advantage plan that includes prescription drug coverage.
If you stay with Original Medicare, we encourage all our clients to use https://partdshopper.com/ to shop for their Part D plan.
Initial Enrollment Periods (IEP)
Everyone who qualifies for Medicare under the age of 65 will have a second Initial Enrollment Period during the seven-month window around their 65th birthday, as if they were new to Medicare. During that second IEP, they can apply for any Medicare supplement available in their area with no health questions asked.
With all states that offer Medicare supplement plans for those under 65, the applicant must apply for the supplement within 180-days (six months) of the start of their Medicare Part B.
California state law dictates that any insurance company offering Medicare supplement plans to beneficiaries age 65 or older must also offer Medicare supplement plans A, Plan N, Plan G** and Plan F* to Medicare beneficiaries under the age of 65.  The under age 65 supplement policy must be applied for within the first 180 calendar days of their Medicare Part B start date.
While the state mandates the insurance company offer such supplement plans, nothing in the law regulates price.  Insurance companies in California may offer under age 65 supplements at a price substantially higher than the prices offered to those age 65 and older.
* Medicare supplement plans C and F are not available to beneficiaries who first became eligible for Medicare on or after January 01, 2020.
** Medicare supplement plans D and G are only available to beneficiaries who were first eligible for Medicare on or after January 01, 2020. 
Tobacco User Rates for Medicare in California
Medicare supplement insurance companies cannot charge a higher monthly premium to tobacco users in California during a Medicare beneficiary Initial Enrollment Period or Guarantee Issue situations.
Under 65 Medicare Supplement Health Insurance Prices
Medicare supplement insurance plans in California, for those under age 65, have much higher monthly premiums than the monthly cost for those age 65. There is no rule limiting monthly premiums for Medigap in California."
How Are Medicare Supplement Plans Priced?
Medicare supplement plans can be priced using one of three methods; Attained Age, Issue Age or Community Rated.   The Medicare literature often leads people to believe that a person shopping for a Medicare supplement plan will be able to choose between one of these three Medigap plan payment methods.  That is not typically the case. More on that below.
In addition, it is a common misconception that one Medicare supplement pricing method may offer a lower lifetime cost than another Medicare supplement pricing method.  That is not true at all. 
There is no pricing method that will turn a for-profit insurance company into a philanthropic organization. 
Each pricing method offers the insurance company the ability to increase your premiums by simply applying to the state insurance commissioner's office for a price increase.  No insurance company will price a policy in such a way as to intentionally reduce profitability. 
Medicare Supplements in California are Priced "Attained Age". 
Some states have laws that require all Medicare supplement plans to be priced as Issue Age, Community Rated or either of those two methods.  States without a law mandating how Medigap coverage is priced are called "Attained Age states" because that is how most Medigap policies will be priced when not mandated to use one of the other two methodologies.  
As I mention in a number of videos, the most important factor that impacts your lifetime medigap plan cost is not the pricing method or which Medigap plan you decide is best for you. The most important decision is the insurance company you choose to manage your Medicare.
What is Attained Age Pricing?
An Attained Age Policy is the easiest pricing method to understand.  Each year, on your policy anniversary, the price of your policy will automatically increase by a small amount, usually between 2% and 3%.   With this method the insurance company can better price a policy for its specific demographic risk and inflation.   
If state law does not mandate a pricing structure of Issue Age or Community Rated, then the state is an Attained Age state.
Attained Age policies will typically start at a much lower price than any other pricing method.  With the right company, the Attained Age price increases should be very manageable over your lifetime.  For example, at a 3% annual Attained Age price increase, the policy premium would double over 24 years.   
The insurance company can also apply to the state for a price increase as long as the price change fits within federal guidelines.  
When a price increase is approved, most of the insurance companies we work with will not adjust your price until your policy anniversary and only after providing you a 45-day notice. 
Warning:
Beware of Medigap policies priced as Community Rated or Issue Age in an Attained Age state.  In these cases, the pricing structure is most commonly a sales technique to get the consumer to believe they are getting a policy with fewer price increases.  That is not the case.  
In fact, one popular insurance company I am aware of will call their policy "Community Rated" yet they have mandatory 3% annual price increases in addition to price increases due to inflation, often resulting in two price increases per year. 
That is where Medigap Seminars Insurance Agency comes in.  We help you choose the company with the best probability of maintaining a stable price over your lifetime.  You can get a free price quote and personal recommendation by using our Medicare Supplement Quote Request form.  
When Can I Change My Medigap Plan in California?
You can change your Medicare supplement plan any day of the year, 365-days per year as long as you can qualify medically.   If you cannot qualify medically, in California you have an annual enrollment period called the Birthday rule where can switch to another Medigap plan of equal or lesser benefits with no medical questions asked.   As of 2023 the California birthday is a 90-day period starting 30-days before your birthday.
What is the California Birthday Rule?
In addition to being able to switch your Medicare supplement plan at any time as long as you qualify medically, California has a special Medicare law called the Birthday Rule. 
California residents that already have a Medicare supplement policy (aka Medigap Plan) also have an Annual Open Enrollment lasting 90 days, beginning 30 days before and ending 60 days after the individual's birthday.   During this time a person may replace any Medicare supplement policy with a policy of equal or lesser benefits without medical underwriting. 
Coverage will not be made effective prior to the individual's birthday or beyond 60 days from the application date. Insurance companies will require documentation proving current Medicare supplement coverage.  
This annual Open enrollment is called the Birthday rule.  While the Birthday rule is a fantastic tool for those whose health history would not allow them to qualify medically for a new supplement, it is often abused by the healthy.  
People who are healthy and can change plans any day of the year, but do so only during their birthday rule increase the Medicare supplement prices in California. Insurance companies are forced to increase rates because they have no idea about a person's health history and cannot deny them if they are a risk to the insurance premium stability.   
In California, Medicare supplement plan premiums increase at a higher annual rate than most other states.  
Medigap insurance companies are not required to offer all the Medigap plans available in your state.  A typical Medicare provider will offer only the most popular supplement plans in California. If you want the best California Medicare plan, you will need to review all available plans, please use our Medicare supplement quote request form and we will do that for you.
What Medigap Plan is Most Popular in California?
It used to be that Medigap Plan F was the most popular plan in California, but that is no longer the case.  Because only people eligible for Medicare prior to 2020 can have a plan F, as of 2023 the Medigap Plan G has become the most popular plan among those new to Medicare.
High Deductible Medigap Plans in California
The High Deductible Medigap Plan G and High Deductible Medigap Plan F are popular plans in some parts of California.   High Deductible Plan G has lower premiums than any of the other supplement plans in California, while limiting your maximum annual out of pocket costs for medical bills to lower than almost all Advantage plans.
With high deductible Medicare supplement coverage, once you meet the deductible your out of pocket expenses for Medicare bills are zero for the remainder of the year. I produced a great video on the pros and cons of high deductible Medicare supplement plans you can see here.
Because of their low premiums but high Medicare benefits relative to Advantage plans, the high deductible plan is a popular Medigap plan in some parts of California.
Medigap Plan G in California
Medigap Plan G is another popular Medicare supplement insurance plan in California. Plan G offers the most comprehensive coverage of any Medigap plans in California available to those who are new to Medicare.
With Medicare supplement Plan G your maximum annual out of pocket costs for medical expenses can be less than $250 a year. Inpatient hospital costs are covered at 100%.  You can be an inpatient in a hospital for a year and not pay a diem. Plus, you can still see any medical provider that accepts Medicare.
Unfortunately, of all the Medigap plans in California, Medicare supplement Plan G has the highest average premiums.
Medigap Plan N in California
Like Goldilocks and the three Bears, Medigap Plan N is often the "just right"
combination of Medicare coverage and price when comparing all the Medigap plans in California.  Plan N is the plan many California enrollees consider the best value.
The Medicare benefits of Plan N are close to that of Plan G, with out of pocket expenses limited to just a few hundred dollars a year. Plan N is among the Medigap plans considered to be full-coverage. This means that between what Medicare pays and your Plan N, your medical costs for inpatient care should be at zero, just like Plan G.
Plan N is among the most popular Medicare supplement plan choices throughout much of California.
Plan N in California, with the right insurance provider, has among the most stable prices in the U.S. Plan N also provides coverage for foreign travel emergency services (as does Plan G and the Plan G high deductible).
Which Medicare Supplement is Right for Me?
The best place to start when researching health insurance and Medicare plans in California is getting price quotes. Use this quote request form and we will email you prices for the Medicare plans available and recommended in your area.
I would also encourage you to watch the video on this page as it discusses in detail how to identify the best Medicare supplement plans based on your needs and budget.
California Medicare Advantage Plans
Medicare Advantage plans, also known as Medicare Part C, represent a partially privatized version of the Original Medicare program, which includes Medicare Part A and Part B.
These Medicare Advantage Plans are managed by private, for-profit insurance providers and offer benefits that are similar to those provided by Original Medicare, with an annual maximum out-of-pocket limit on Medicare-approved services set by the insurance company. Instead of Traditional Medicare Part A and Part B, Medicare Advantage plans take their place.
According to a Medicare report in 2023, there are 3,998 Medicare Advantage plans available in the United States, each with its own set of benefits and costs.
When it comes to Medicare Advantage plans in California, the vast majority of them (nearly 98%) are structured as either a Preferred Provider Organization (PPO) or a Health Maintenance Organization (HMO).
The latest survey's of Medicare Advantage Plans in California indicated a total of 492 Plans (2023). Their monthly premium averaged just $16.42.
Medicare Advantage Providers
The idea of "best Medicare advantage plans" in California is somewhat misleading because the best plan is a personal choice. They are all required to have the same basic benefits. Some do have better out of network coverage, which is important.
The list of Medicare providers for Advantage plans changes annually. Like a Medicare supplement plan, private insurance companies offer Medicare advantage plans in California. But unlike a Medicare supplement, the Medicare Advantage plan providers have a say in your coverage.
Perhaps the best way to describe the difference between the best Medicare supplement plans and best Medicare Advantage plan is that the Medicare supplement companies have no say in your health care.
How Can I Learn More About Advantage Plans?
We recommend that anyone considering a Medicare Part C Plan view two of our videos to aid their research. The first video is Medicare Explained; Who & Why, which examines the demographics of those choosing between Advantage and Medigap plans.
The second video, Medicare Advantage Plans Explained, provides a detailed overview of the advantages and disadvantages of Advantage Plans.
Who Should Consider Purchasing an Advantage Plan in California?
Part C Plans are ideal for those on a tight budget who do not plan to travel extensively. Advantage plans have low or no extra premiums.
Please note that you must always pay your monthly Medicare Part B premium. Therefore, even if you have a zero premium plan, you will still have to pay the Medicare Part B premium.
There are zero premium Advantage Plans available in all California counties, as well as Special Needs plans for low-income individuals or those with specific chronic illnesses or conditions.
When Should I Purchase a Medicare Advantage Plan?
You can purchase Medicare Advantage Plans during your Initial Enrollment Period, the Annual Election Period, the Annual Medicare Advantage Plan Open Enrollment, or during Special Election Periods. Medical underwriting or pre-existing condition exclusions are never required.
Your Initial Enrollment Period is the seven-month period surrounding the month you turn 65. This includes the three months before your birthday month, your birthday month, and the three months after your birthday.
There is one exception: if your birthday falls on the first day of a month, the entire Initial Enrollment Period will be shifted forward by one month. You can use our enrollment calculator to determine your Initial Enrollment Period.
The Annual Election Period is every year between October 15 and December 07. Changes made during this period will go into effect on January 01 of the following year. You can use this period to purchase or modify your Advantage Plan, or return to Original Medicare.
The Annual Medicare Advantage Open Enrollment takes place from January 01 through March 31. You can use this period to make one change to your Advantage Plan or to return to Original Medicare and obtain a Part D plan, if necessary.
Improve On Your Medicare Advantage Coverage
According to the Medicare Advocacy group, if the consumer wishes to match their Medicare Part C coverage to that of a Medicare supplement, you must add ancillary insurance products to your line-up. 
For example, with a Medicare Advantage plan you will pay 20% of your cancer treatment up to your maximum out  of pocket.  You can add Cancer Protection Insurance to your portfolio and receive a tax-free lump-sum check when first diagnosed with cancer.  
Or, did you know that on average a Medicare Advantage policyholder pays more for inpatient care than a person with Medicare Part A & B?  You can add a hospital indemnity insurance policy to provide you the cash you may need if you have an inpatient hospital stay.   Ask us for details on what is available in your area.  
What You Need to Shop for a Medicare Advantage Plan
At Medigap Seminars Insurance, we offer advanced Medicare Advantage tools to find the best California Advantage plan that suits your needs and situation.
Are Your Physicians In-Network?
To shop for an Advantage Plan, provide us with a list of the physicians you regularly see, including your primary one, to ensure they are in-network. Also, give us a list of your prescriptions to determine your prescription costs for the coming year.
When helping you shop for Advantage plans, we prioritize the health benefits, costs, and network as the most important factors to get right.
Are Your Prescriptions Covered?
After verifying that your physicians are in-network, we review your current prescription medications to ensure your prescriptions are covered, and you don't overpay for medications.
Do You Need Extra Benefits?
We also evaluate the extra benefits offered, such as dental, hearing, and vision coverage, fitness programs, and more.
You don't have to call multiple insurance companies or websites; our software matches your needs with the best plans and ranks them for you.
Contact us to get started, and our personal guidance is free. Don't forget to check out our reviews!
Medicare Part D Prescription Drug Plans
Medicare Part D is the primary Medicare part that covers prescription drugs from a pharmacy or through mail order.
You can obtain Medicare Part D prescription drug coverage through a bundled plan with an Advantage Plan or a stand-alone Part D Prescription plan (PDP) when Original Medicare is your primary healthcare, such as when you have a Medicare supplement.
Regardless of how you purchase your plan, the Part D structure and rules are the same.
Avoid this Part D Mistake
If your Medicare Advantage HMO or PPO doesn't include a Part D plan, purchasing a stand-alone PDP plan will cancel your Advantage plan.
When Can You Apply for Part D?
You can apply for Medicare Part D during your seven-month Initial Enrollment Period or a Special Enrollment Period.
If you're switching from an Advantage plan to Original Medicare, you can apply for a Part D plan during the Annual Election Period (October 15 – December 7) or Advantage Plan Open Enrollment (January 01 through March 31).
Medigap Seminars created https://partdshopper.com/ to help clients search for and enroll in a stand-alone Part D plan that fits your needs.   All the plans available through this site are plans recommended by Matthew Claassen.  
Your California Medicare Independent Insurance Broker 
Medigap Seminars has a thriving business across the country and in California.  In fact, California is one of my favorite states for Medicare.  
We would be excited to help you with your Medicare decisions and make certain you know all your choices so you can make an informed decision. We can compare Medicare supplement plans in California and choose from the many health insurance companies offering plans.
Contact Us today, you will be glad you did.
If you haven't already, please check out our five star reviews.  
Sources:  
https://www.cms.gov/research-statistics-data-and-systems/statistics-trends-and-reports/mcradvpartdenroldata
https://www.kff.org/medicare/issue-brief/medicare-advantage-2023-spotlight-first-look/
https://www.kff.org/medicare/issue-brief/medicare-advantage-in-2022-enrollment-update-and-key-trends/
https://medicareadvocacy.org/ma-and-selling-extra-products/
Insurance Agent Medicare supplement guides from Mutual of Omaha, Allstate, Aetna and other insurance companies.