Key Takeaways:
Medicare covers cataract surgery as an outpatient procedure, under Medicare Part B. Medicare Part B pays 80% of the procedure after the annual deductible is met.
Cataract surgery takes place in an ambulatory surgical center or via a hospital outpatient department. It involves removing the cloudy natural lens of the eye and replacing it with an artificial one. This is considered a safe procedure.
In a nutshell, does Medicare cover cataract surgery? Yes, but your eye doctor must deem it medically necessary or a medical emergency for Medicare Part B to cover cataract surgery. Medical necessity is key to Medicare's coverage approval.
If you have Medicare coverage with a Medigap plan, the remaining 20% coinsurance is typically covered by the supplement, so your surgery cost will be very low or zero.
With a Medicare Advantage plan, you will normally have a fixed copay or coinsurance amount for medically necessary cataract surgery. The Medicare coverage amount depends on the specific plan you have. Your cataract surgery costs will vary according to your Advantage plan.
Who Is Most Likely to Get Cataracts?
Cataracts often develop as people age. Increased risk factors include smoking, prolonged excessive exposure to sunlight, a family history of cataracts. Certain medical conditions such as diabetes or the use of certain medications such as corticosteroids also increase your risk.
However, cataracts can develop in anyone, regardless of age or other risk factors. Speak with your healthcare provider to check on your health status and vision care. Routine eye exams are always the best way to catch any changes in your vision early.
In the beginning, stronger lighting and eyeglasses might help you deal with cataracts but eventually, you may need the surgery and cataract surgery coverage.
What Are the Three Types of Cataract Surgery?
There are 3 types of traditional surgical techniques:
Phacoemulsification
This is the most common type of cataract surgery. It involves making a small incision in the cornea and using ultrasound energy to break up the cloudy lens into small pieces. The pieces are then removed from the eye using suction.
Extracapsular Cataract Extraction (ECCE)
This type of surgery involves making a larger incision in the cornea or the white part of the eye to remove the cloudy lens in one piece. This technique is used for more advanced cases of cataracts.
Intracapsular Cataract Extraction (ICCE)
This is an older surgical technique that involves removing the entire lens, including the surrounding capsule. This type of surgery is rarely performed now, as newer techniques such as phacoemulsification and ECCE are less invasive and provide better outcomes.
When is Cataract Surgery Necessary?
You need cataract surgery when a cataract affects your vision to the extent that it interferes with your daily activities, such as driving, reading, or watching television. In addition, the loss of vision is such that less invasive treatments will not resolve the problem.
Here are some common signs and symptoms of cataracts, according to the National Eye Institute:
Sensitivity to light

Seeing halos around lights

Difficulty seeing at night

Fading or yellowing of colors

Double vision

Blurred or hazy vision

Frequent changes in eyeglass prescriptions
Sometimes, cataracts may not need to be removed immediately, and your eye doctor may recommend regular monitoring or other treatments such as new eyeglasses or contact lenses. It's important to understand whether your plan will cover eyeglasses to assess any additional costs.
Normally, Medicare doesn't cover eyeglasses or contact lenses. But Original Medicare Part B outpatient insurance will pay for corrective lenses if you have cataract surgery that implants standard intraocular lenses. Corrective lenses will include one pair of eyeglasses with standard frames or one pair of contact lenses.
Medicare coverage for contact lenses or eyeglasses requires you use a supplier enrolled in Medicare.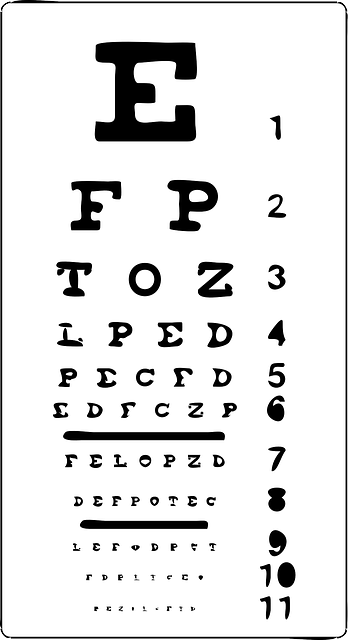 Which Part of Medicare Covers Cataract Surgery?
Medicare Part B covers outpatient services in a surgical center such as cataract surgery if it is considered a medically necessary procedure by your eye doctor. This is an important eligibility requirement for cataract surgery to be covered.
Part B covers 80% of the Medicare-approved amount for the cataract surgery after you have paid the annual deductible Your out-of-pocket costs will be the remaining 20% coinsurance.
In addition to the surgery itself, Part B also covers
preoperative exams

artificial lens like an intraocular lens (IOLs)

follow-up care related to cataract surgery.
If you choose to receive a premium multifocal or aortic intraocular lens, you will have out-of-pocket costs equal to the difference in cost between the Medicare-approved amount and the cost of the upgraded lens.
What Will Cataract Surgery Cost?
As we always say, it depends on your Medicare plans and Medicare benefits!
Original Medicare plus a Supplement
The cost of cataract surgery with Original Medicare and a supplement plan can vary depending on the specific Medicare supplemental coverage you have. Medicare Part B covers 80% of the cataract surgery, including doctor fees, and Medigap plans will usually cover the remaining 20% coinsurance.
Normally, if you have Original Medicare (Part A hospital insurance and outpatient Medicare Part B benefits) plus a Medicare supplement (aka Medigap) plan, you can expect to pay very little, if any, out-of-pocket for cataract surgery. A Medicare supplement offers the most comprehensive medical insurance benefits with Medicare.
A Medicare supplement can only be used with Original Medicare and pays the copays, coinsurance and certain deductibles of the whatever Medicare covers.
A supplement cannot be used with Medicaid services.
However, if you choose to receive premium multifocal or toric lenses, which can correct vision problems such as astigmatism or presbyopia, you may have to pay the difference in cost between the original Medicare-approved amount and the cost of the upgraded lens.
Medicare Advantage Plan Coverage
Your final cost will really depend on how your specific Medicare Advantage plan covers cataract surgery.
Medicare Advantage (MA plan) are offered by private insurance companies and replace your Original Medicare.
Normally, with Medicare Advantage plans, you will have a copay or coinsurance amount for cataract surgery. The benefits of Medicare Advantage plans differ by plan and change every year.
Your cost depends on your Medicare Advantage plan, but it is usually a fixed amount that you will need to pay out-of-pocket.
Sometimes, you may be able to choose a plan that has a $0 copay or coinsurance for cataract surgery. Medigap Seminars can help you consider different Medicare plans to find the best option for you. Some Advantage plans include additional vision care and prescription eyeglasses.
In addition, many stand-alone dental plans include vision care not normally covered by Medicare.  These are are covered in detail in our "Does Medicare Cover Dental?" article and video.  
What to Expect After Cataract Surgery
After cataract surgery, you can expect your vision to gradually improve over a few days to weeks. It's normal to experience some mild discomfort or itching, or mild sensitivity to light or glare.
Here's what normally takes place after the procedure:
Recovery time
Cataract surgery is performed on an outpatient basis, and most people can return home the same day.
You will need someone to drive you home after the surgery, and you may need to take a few days off.
Eye drops
You will need to use prescription eye drops for a few weeks after surgery to prevent infection and inflammation.
Eye protection
Your doctor may recommend that you wear an eye shield or glasses to protect your eyes after surgery.
Vision changes
Your vision may be blurry or hazy for the first few days after surgery. This is normal and should improve as your eye heals.
Follow-up appointments
Your doctor will schedule several follow-up appointments to monitor your healing. Don't skip those! Sometimes you might need glasses or contact lenses in addition to the surgery.
Does Medicare cover these follow-up appointments? Yes.
Activities
Avoid strenuous activities, such as heavy lifting or bending, for the first few weeks after surgery. You should also avoid rubbing your eyes and swimming.
What Does Medicare Help With After Surgery?
Medicare can help with:
Follow-up care
Medicare cover might include follow-up visits with your doctor to monitor your recovery and progress after surgery. Make sure to take advantage of what Medicare pays for!
Rehabilitation
Medicare can help cover rehabilitation services after cataract surgery. Ask you doctor when you can resume physical activity such as exercise, physical therapy, occupational therapy, and speech therapy after surgery.
Durable medical equipment (DME)
Medicare can cover the cost of certain DME such as walkers, wheelchairs, and home oxygen equipment that you may need.
Did this article answer your question, "Does Medicare cover cataract surgery"?
Contact us today for more Medicare coverage details!
Sources: