Some hearing loss might be expected as we age, but should never be ignored. When hearing or understanding those around you becomes difficult, loss of hearing can significantly impact your quality of life.
One of the obvious solutions to hearing loss is to take hearing exams and then purchase hearing aids. Although the solution is straightforward, the cost it involves is not. Both the hearing test and hearing aid costs can be beyond reach for many.
This article will answer questions like "Does Medicare cover a hearing test?" and "Is it possible to find affordable hearing aids?" among other inquiries. Can my primary care physician perform a hearing exam?
Does Medicare Cover Hearing Tests?
Yes, under select conditions. Your Medicare covers diagnostic hearing exams provided your doctor has recognized a medical need for them. Your doctor can provide you with a script to have a medical examination if you start experiencing hearing loss and have issues with balance, indicating a medical need.
Hearing tests are done by an audiologist, not your primary care doctor or physician's assistant.
Medicare coverage includes seeing an audiologist once every 365-days. However, your visits are limited to the examination of non-acute hearing conditions or diagnostic services related to surgically implanted hearing aids.
Does Medicare Cover Hearing Exams for Routine Care?
If you want routine hearing tests, Medicare won't cover those expenses. Nor will Medicare cover hearing aids.
The hearing aid benefits are not a part of traditional Medicare. Some Medicare Advantage plans may offer limited hearing aid coverage. But those benefits can change annually.
However, there are other insurance programs we offer that provide financial help with hearing-related costs. I will discuss this further in this article.
What Does Medicare Pay for (Hearing Test, Surgical Treatment, Hearing Aids, etc.)?
Medicare covers hearing-related tests and treatments whenever a physician prescribes the tests for medical reasons. Age related loss of hearing is not considered a medical reason. Medicare Part B coverage may include diagnosis, balance exams, and medical treatments.
Additionally, a policyholder may visit an audiologist once every 12 months without health care provider orders. Note that this is possible only for:
Non-acute hearing conditions
Diagnostic hearing exam, related to hearing loss treatment (with a surgically implanted device).
What Do Medicare Advantage Plans Cover?
Some Medicare Advantage Plans may have limited coverage for routine hearing care and hearing aids.
Medicare Advantage plan (also known as Medicare Part C) may include benefits to reduce the cost of select hearing aids, sometimes including a hearing aid fitting exam. Please read the plan Summary of Benefits carefully for details.
The benefits you have access to are listed in your insurance summary and will vary from plan to plan as well as annually. Some will partially cover hearing aids, including fitting hearing aids. Please read your Summary of Benefits carefully.
A Word of Caution Regarding Medicare Advantage & Hearing Aids
It is never wise to focus on just one benefit of a Medicare Advantage Plan. Often Medicare Part C plans will offer hearing aid benefits at the expense of other medical treatments. Always focus first on the cost of regular Medicare coverage, regular medical treatment, your physician network, primary care physician and drug coverage. Only after those outpatient care needs are met is it wise to compare hearing benefits or hearing aids.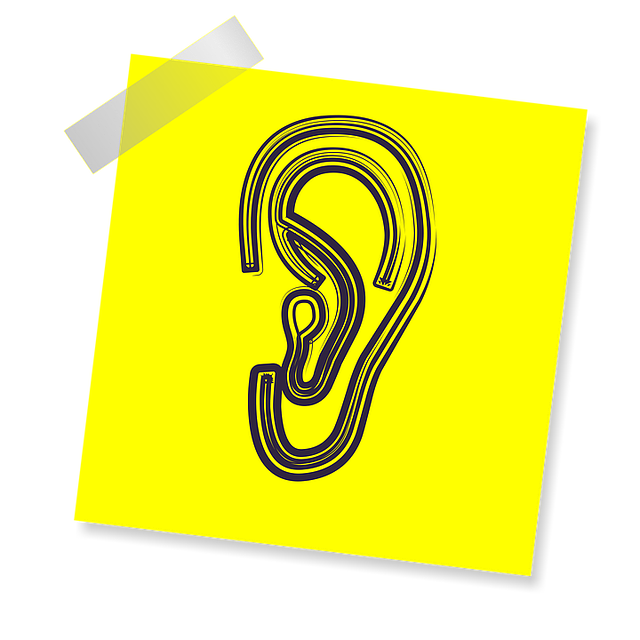 Signs You Need a Hearing Aid
There are visible signs of hearing loss that you may notice without going to your physician. However, it doesn't mean every symptom is the same, so you should always address your concerns with a health care provider.
Generally, any person should be able to hear whispers, which is about 25 decibels. If you struggle with hearing anything below 30 decibels, a hearing aid might be necessary. Other obvious signs may include:
Hearing a ringing sound in your ears
Watching television or listening to music at high volume
Speaking louder than usual
Problems understanding the other person on the phone
Struggling to hear someone in a noisy environment
Group conversations become harder to understand
Hearing aids are designed to help you hear human speech and sounds clearer. The device amplifies the sounds in the ear, making them louder. Hearing aids aren't capable of improving the natural ability to hear well — instead, they act as a supportive mechanism.
Depending on your case, you may need only one device, but some cases where two hearing aids are needed for both ears aren't exceptions.
How Much Do Hearing Aids Cost?
Hearing aids vary in their functions and features; therefore, the price may also range
from $1,000 to $7,000 per device. The initial out-of-pocket cost is high; therefore, having reliable insurance will help you lower the total expense of the device and its maintenance.
The price depends on the device's features (e.g., battery type, water resistance, compatibility with smartphones, etc.), degree of hearing loss, and other expenses for hearing tests and fitting. you may also have additional medical insurance to help pay the out of pocket costs.
There are four main types of hearing aids:
Behind-the-ear (BTE) hearing aids: The device sits behind and over the ear with a small tune (with a sound amplifier) covering the ear opening. This device is often used for children.
Receive-in-canal (RIC) hearing aids: This device looks fairly similar to the BTE version, but it has a tiny speaker placed in the ear canal.
In-the-ear (ITE) hearing aids: This hearing aid has a smaller shape and covers only the ear opening (similar to modern wireless earphones). The device is custom-made to fit the ear firmly.
Completely-in-the-canal (CIC) hearing aids: This device is the least visible of all because it is positioned in the ear canal. There is a short string that remains outside the ear for easier removal.
All of the hearing aids mentioned are suitable for people with moderate and severe hearing loss.
Medicare Hearing Aid Coverage Options
Since Original Medicare doesn't provide coverage for hearing aids, people tend to seek other ways to finance their investments in health. Medicare Advantage plans can become a solution to partially cover the costs of getting a hearing exam and a device.
The amount your plan will cover will depend on your individual insurance and the specifics of the plan. It should be noted that, according to the Kaiser Family Foundation, 88% of Medicare Advantage plans offer some hearing aid coverage.
Again, we advise not to focus on just one benefit. If a Medicare Advantage Plan is offering extra benefits that include hearing services, they are likely reducing other benefits or restricting Medicare beneficiaries access in order to make up for it.
It's up to you to investigate your benefits and decide which is most important.
Does Medicare Supplement (Medigap) Cover Hearing Aids?
Similar to Medicare Part A and Part B, Medigap plans do not cover audiology services. A Medicare supplement simply pays the deductibles and coinsurance of procedures or equipment approved by Original Medicare. According to Medicare rules, the Medicare beneficiary is the one responsible for purchasing the hearing device.
Normally, Medigap plans pay the 20% of the Medicare-approved amount you would have to pay for a doctor's visit and any exams ordered by your nurse practitioner or physician.
Hearing Coverage Alternatives
Getting a hearing aid is not something you should postpone, even when the financial situation isn't ideal. Apart from Medicare plans, there are medical insurance alternatives Medicare beneficiaries can use to help you cover hearing tests and devices.
One alternative is a stand-alone hearing insurance product offered by a private insurance company. Additionally, you will find the best hearing coverage bundled with dental insurance products. These Dental, Vision & Hearing plans can be a great option for hearing aid coverage. Just keep in mind, not all will include hearing aid coverage.
If you served in the U.S. Military, the U.S. Department of Veterans Affairs has a program for eligible veterans that covers the costs of medical examination, fitting, and repair of hearing aids.
Cover Hearing Aids and Exams Costs with Medicare Plans
If you want your health insurance plan to cover the costs of hearing tests and aids, you can investigate Medicare Advantage plan options. If you are already enrolled in a different Medicare plan or are new to the whole insurance plan, I advise you to get in touch with an expert and discuss what option you have.
Frequently Asked Questions
Does Medicare cover a hearing test?
Medicare covers only the hearing tests and treatment ordered by your physician for medical reasons. Medicare coverage does not include routine checkups and hearing aid devices.
Is it possible to receive a free hearing service?
You may be eligible for state coverage of hearing service expenses. There are other insurance alternatives like the Medicaid program for low-income families, health insurance plans for retirees, and the U.S. Department of Veteran Affairs financial help for veterans.
Are all hearing tests free?
In the U.S., you are likely to pay for hearing tests without insurance coverage. Hearing aids are expensive, so having private health insurance coverage is best for insurance to cover hearing exams, cover hearing aids, fitting hearing aids and other hearing services.
Does Medicare cover any hearing problems?
Medicare covers diagnostic hearing tests, balance exams, ringing in the ear, and some treatments if you have a referral from your doctor. If your hearing problems are due to a disease or injury, Original Medicare is more likely to cover some of the costs.
If your health care provider orders an exam, the Original Medicare approved amount will depend on its medical necessity beyond routine hearing ailments.
Does Medicare cover hearing aids?
No, Medicare cover will not cover hearing aid or exams for fitting hearing aids. As a Medicare beneficiary, you are responsible for paying 100% out-of-pocket for the device and necessary tests. On the other hand, there are alternatives I have described above that could lower the your cost.
Does Medicare pay for hearing aids for tinnitus?
Unfortunately, older adults with tinnitus will not be covered by the Original Medicare insurance plan. One of the alternatives described above might be a way to reduce the total expense.
Why doesn't Medicare cover hearing aids?
Traditional Medicare and other private insurance companies choose not to cover hearing aids because their mandate is to cover diseases and conditions. Hearing loss due to age is neither.
Additionally, Medicare is a federal health insurance program that is currently prevented from covering the cost of hearing devices. However, this may change in the future.
In 2021, the H.R.1118 Medicare Hearing Aid Coverage Act was proposed, which would simplify the life of numerous patients.
Can you rely on online hearing tests?
Conducting a hearing test at home sounds tempting and easy — however, the reliability of it is doubtful. Some conditions (e.g., vertigo, tinnitus, etc.) should be checked only by a professional audiologist. The degree of hearing loss isn't the only determining factor, ear shape, past illnesses, and ear canal condition are all taken into account.
Over the counter hearing aids
Recently, hearing aids have become available in the United States without prescription. While an over the counter hearing aid is not typically of the same quality as a prescribed device, they can be a good solution for those just starting to lose their hearing. It's better to have an over the counter hearing aid than suffer through a conversation with family or friends without the help of an aid.