Before choosing a Medicare prescription drug plan, it pays to be an informed consumer. Reviewing plans that offer prescription drug coverage blind can make the process frustrating and unclear and may result in you not getting the best prescription drug plan for your needs.
To some extent, the factors that influence your decision when choosing a Medicare prescription drug plan will be personal. You need to determine what is important to you and your health situation.
In this guide, our goal is to provide you with the tools you need so that you can make an informed decision. This involves some research on your part, but we offer Medicare Part D compare tools along with articles that will help you.
Medicare Prescription Drug Plans – The Basics
Most people are familiar with the federal Medicare program, a health insurance program for seniors and disabled individuals. Parts A and B of Medicare are known as Original Medicare, but they do not include prescription drug coverage. You must sign up for a separate Part D plan if you want prescription drug coverage. Medicare prescription drug plans are provided by private insurance companies that have contracts with and are regulated by Medicare.
Typically you will choose between two types of prescription drug coverage plans:
A stand-alone Medicare Part D Prescription Plan (PDP)
A Medicare Advantage plan that includes Part D coverage (MAPD)
This guide will discuss how to choose a Stand-alone Part D Plan. Medicare Advantage drug plans will be discussed in a separate guide.
Why Compare Medicare Part D Plans?
It's essential to compare your prescription drug plan options if you want to find the best Medicare drug coverage for your individual situation.
Medicare prescription drug plans can vary significantly in costs and coverage. While each Part D plan is different, they all must cover a minimum of two drugs from every medical category, plus substantially all drugs from the six protected categories. Those six protected categories are:
Immunosuppressants
Antidepressants
Antipsychotics
Anticonvulsants
Antiretrovirals
Antineoplastics
Your Medicare prescription drug plan is regulated so that you will never be in a position of needed a prescription for a condition your Medicare prescription drug plan does not cover.
When to Compare Plans?
The best time to compare plans is during the Initial Enrollment Period, a seven-month period before and after your 65th birthday.
You can also compare plans during the Annual Enrollment Period, which runs from October 15 to December 7 each year. That is the only time you can enroll in or change your Medicare prescription drug plan. However, if you lose your plan from no fault of your own a Special Enrollment Period may be available. A common example of this is if you move out the prescription drug plan service area.
What to Do Before Comparing Plans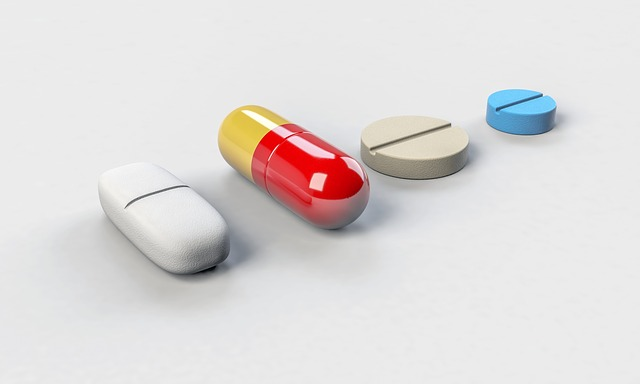 You need to do a few things before you start comparing plans. This will make the process much easier and ensure you get the best results.
Check your Medicare Eligibility
The first thing you need to do is make sure that you are actually eligible for a Part D plan. If you are eligible for Medicare Part A, you are eligible for a Part D prescription plan.
Decide on a Part D Plan (PDP) or Medicare Advantage Plans
You then need to decide whether you want a stand-alone Part D plan or a Medicare Advantage that includes Medicare prescription drug coverage, known as an MAPD. Medicare Advantage plans are also referred to as Medicare Part C.
If you are happy with your current Medicare coverage and just want prescription drug coverage, then you would choose a PDP.
If you want to switch to a Medicare Advantage plan that covers your medical and prescription needs, then you would choose an MAPD. A Medicare Advantage plan without Part D is referred to as an MA plan. If the Medicare Advantage plan combines drug coverage, it's referred to as MAPD.
A MAPD combines coverage for prescription medications with your other health care benefits. This can include limited vision coverage, fitness plans and other non-medical services.
There are downsides to these bundled plans, so you need to do your homework to decide if this coverage is a good fit. They do not offer better prescription drug coverage, they simply bundle Medicare Part D coverage with your healthcare.
Check If You Qualify for Extra Help
The next thing you need to do is check to see if you qualify for Extra Help with your prescription drug costs. Extra help is available for Medicare beneficiaries with limited income and resources. Help with paying your monthly premiums, annual deductibles, and coinsurance is available. You can contact the Social Security Administration (SSA) to see if you qualify, or contact your state department of insurance.
Make a List of Your Prescription Drugs
To compare plans, you need to know which medications you take and your prescription drug costs. This information will be used to calculate your out-of-pocket costs under each plan.
Know Your Usage Patterns
It is also important to know your usage patterns. In other words, you need to know how often you take your medications and in what quantity. This will help in estimating your annual drug costs.
Determine Your Budget
You also need to have an idea of your budget. This will help you narrow down your plan options. You need to know how much you are willing to spend on premiums, deductibles, coinsurance, and copays.
Medicare Part D Prescription Drug Coverage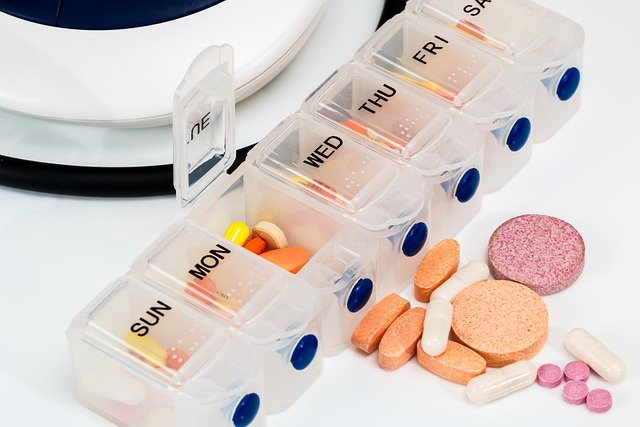 Each Part D drug plan must adhere to Medicare's minimum coverage requirements. Every plan will have what is known as a formulary, a list of the prescription drugs that are covered by the plan. While the plans will have different formularies, they must include brand name drugs, generic drugs, and a minimum of two different drug options for each medical category.
Typically these formularies are split into five different drug tiers, each representing a different level of coverage and cost-sharing.
The first two tiers, Tier 1 and Tier 2 will typically have the lowest copayments or coinsurance. These drugs are typically generic drugs or preferred brand-name drugs. Tier 3 drugs may be non-preferred brand name drugs, while Tier 4 and 5 are usually reserved for specialty medications.
Some plans will have generic drugs drug copays of zero. The plan may have all tier 1 or tier 1 and 2 drugs offered without cost to the consumer. These are typically generic drugs.
Non-Medicare-Approved Drugs
Over-the-counter medications; non-prescription drugs that you can buy without a doctor's prescription.
Medicare Part B drugs; covered under Medicare Part B.
Weight loss and weight gain drugs; This is pretty self-explanatory.
Non-approved drugs; drugs that the FDA has not approved for use in the United States.
Cosmetic drugs; for instance restoring hair growth, cellulite reduction, etc.
Erectile dysfunction drugs; drugs that are used to treat impotence.
Fertility drugs; drugs used to help increase the chance of conception.
Understanding Medicare Part D Costs
Several factors will determine the cost of your prescription plan; it's not as straightforward as just picking the lowest premium option.
Factors include what kinds of prescription drugs you need; some medications are classified as 'generic,' while others are considered 'brand name.' Generic drugs usually cost less than brand-name drugs, so your overall costs will be lower if you're mainly taking generic drugs.
The preferred retail pharmacy network your plan uses will also affect your costs. Retail pharmacies charge different prices for the same drugs, so if your plan has a preferred network of retail pharmacies, you'll usually pay less out-of-pocket than if you use a non-preferred pharmacy.
Always consider your total costs; your premium plus what pay for your prescriptions. Do not think a lower premium plan will cost less. Some Medicare Part D plans have a higher premium, but your medication costs are low enough that your total cost is lower over the year.
There are four main costs associated with a Part D plan:
Premiums
Deductibles
Coinsurance
Copays
Your total costs will depend on your chosen plan and your individual drug costs. Keep in mind that you will also have to pay your Part B premium if you enroll in a stand-alone PDP.
Premiums
The premium is the monthly cost of your prescription drug coverage. You will pay this even if you do not use any medications during the month.
The average monthly premium for 2022 is $32.08, but according to The Centers for Medicare & Medicaid Services (CMS), this should decrease to a projected amount of around $31.50 in 2023.
Deductibles
The deductible is the amount you must pay for your medications before your coverage kicks in. Medicare has set a standard maximum deductible of $505 for 2023. However, some plans may have a lower deductible or none at all. However, they cannot exceed the maximum set by Medicare.
Coverage Gap Protection
While many people won't reach the initial coverage limit, some will.
Once you and your Plan D plan have spent $4,660 on covered drugs, you enter the coverage gap. In the coverage gap, you pay 25% of the plan's cost; the excess is paid by the pharmaceutical manufacturer and Medicare, with a max limit of $7,400.
Out-of-pocket costs are estimated to be around $3,100 for the average consumer after the coverage gap. Still, on the positive side, in 2025, a new law will come into place that will cap out-of-pocket limits on prescription drug costs to a maximum of $2000.
Once you reach the coverage gap limit, catastrophic coverage comes into play to provide prescription drug coverage, and you will only be responsible for a small coinsurance or copayment. In general, during the catastrophic phase of coverage, Medicare pays 95% of your drug costs and a fixed copay is set for lower cost medications.
Comparing Prescription Drug Plans – The Nuts and Bolts
What to Look for when comparing Medicare Part D prescription drug plans.
Cost
We've pretty much covered all you need to know about the cost of Medicare Plan
D plans in the previous section but to reiterate, many factors come into play when it comes to the cost of your plan. You'll always pay a premium each month for coverage.
However, the premium is only one part of the equation. It would help if you also considered the deductible, the amount you must pay out-of-pocket before your plan begins to cover costs. In addition, you need to be aware of the copayments and coinsurance, which are the amounts you pay for your covered prescription drugs.
It's all about crunching the numbers to see which plan offers the best value to you.
The Plan's Formulary
The formulary is the list of drugs that are covered by the plan. When comparing plans, you need to make sure that the plan's formulary covers the medications you take.
If a drug is not on the formulary, it does not mean that you cannot get coverage for it. It just means you will have to pay the total cost of the medication out-of-pocket.
You could also get in touch with your physician. They may know of a replacement or generic alternative to your prescription.
You should also find out if there are any restrictions on coverage, such as prior authorization or step therapy. Prior authorization means your doctor will need to get approval from your insurance company before the insurance company covers the cost of the medication. With step therapy, you will need to try a less expensive medication first before the plan will cover the cost of more expensive prescription drugs.
Preferred Retail Pharmacy Network
The pharmacy network is the group of pharmacies that have agreed to participate in the plan and provide covered drugs to enrollees. When comparing plans, you must ensure that the pharmacies you use are in the plan's pharmacy network. As we discussed earlier, If they are not, you will pay more for your medications, especially brand name drugs. That is why a broad pharmacy network is important. your out-of-pocket costs will be much lower.
You can also check if your preferred local pharmacy is in the network or if there are options for mail-order pharmacies if that is a preferred option for you.
Star Ratings
Star ratings are a relatively new feature that the Centers for Medicare & Medicaid Services (CMS) has added. These are based on the experience that enrollees have had with the plan and how well the plan follows Medicare's guidance. The star ratings are from 1 (poor) to 5 (excellent). Star ratings are updated annually and the only official way to grade or rate your Medicare plan.
How the Part D Shopper and Enroller Can Help You Compare Plans
One of the easiest ways to compare and enroll in a Medicare Part D plan is to use the free tool available at Part D Shopper. All you need is your zip code and the names of prescription medications you take to get started.
We've made it as simple a process as possible and provided a getting started video that takes you through each step.
You can access both the tool and video on the HIPAA-compliant web page. We suggest creating a free account to get the best from the tool and to save time.
The free Shopper and Enroller tool can help you compare plans based on your medication list and location. It also allows you to enroll in a plan directly from the website. All in all, It's a valuable tool that can help you compare plans side-by-side and find the right coverage for your prescriptions.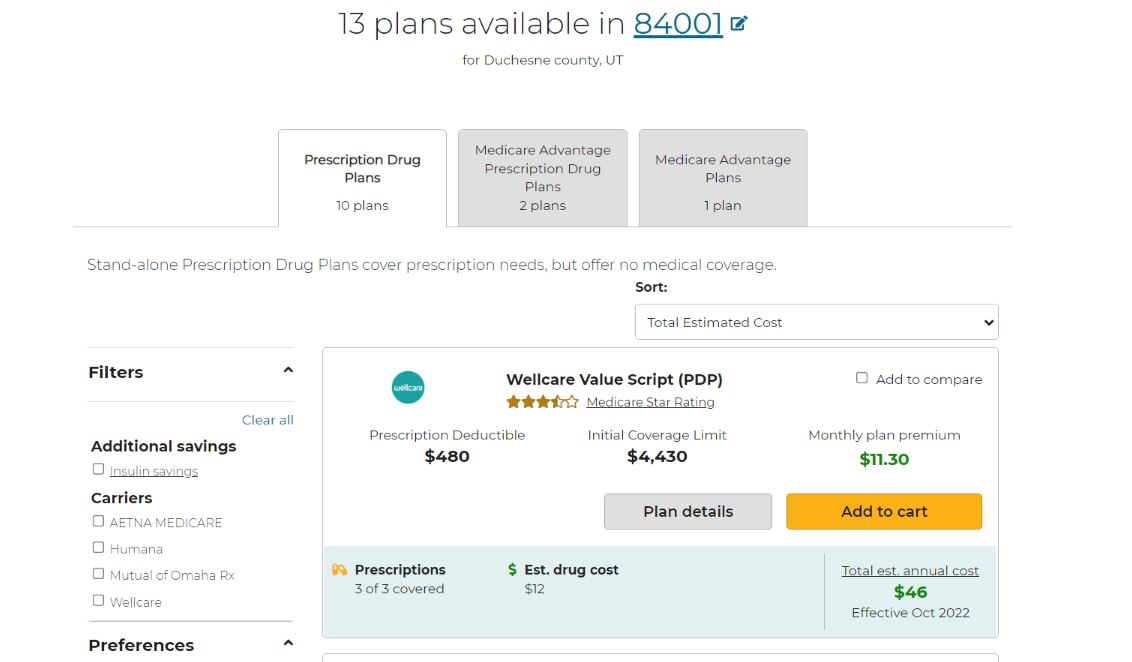 In the image above, you can see an example of our shop and enroller tool. When choosing the zip code 84001, there are 10 are Medicare Part D plans available. This tool also shows Medicare Advantage plans, so please be aware of which you have selected.
The plan shown Includes its Medicare Star Rating, deductibles, initial coverage, premium, and estimated annual prescription cost based on the three generic prescriptions I added to the plan for demonstration purposes. You can add filters and compare this plan to other shortlisted plans to come up with the best solution for you.
Go to the Part D Shopper & Enroller Here
Ensure you watch the video first, as it makes the process a lot simpler.
Prescription Drug Savings Tips
Use a Mail Order Pharmacy – One way to save on your prescription drug costs is to use a mail-order pharmacy. Mail-order pharmacies typically charge lower prices for medications than retail pharmacies. Plus, you can have your medications delivered right to your door.
Switch to Generic Drugs – Another way to save on your prescription drug costs is to ask your doctor if a generic version of your medication is available. Generic drugs usually cost less than brand-name drugs.
Take Advantage of Preferred Retail Pharmacy Pricing – Choosing the plan's preferred retail pharmacy can save you money on your prescription drugs. Be sure to check with your plan to see if there is a preferred retail network pharmacy in your area.
A list of Questions to Ask Yourself When Comparing Plans
What is my monthly budget for premiums and out-of-pocket expenses?
How often do I take prescription drugs?
What type of prescription drugs do I take? Are they brand-name or generic?
Do I need prescription drug coverage for more than one person?
Can I use my current pharmacy with the plan I'm considering?
What is the plan's deductible?
What is the plan's initial coverage limit?
Does the plan have a coverage gap? If so, what is the out-of-pocket cost of the coverage gap?
Does the plan offer any discounts or rebates on prescription drugs?
What is the plan's reputation like, and what is its customer service rating?
In Conclusion
Enrolling in a Medicare prescription drug plan can help lower your medication costs in the case of serious injury or illness, but it's essential to do your research before signing up for a plan. Make sure to compare different plans to find one that covers the prescriptions you take, and that has a broad pharmacy network that is convenient for you to use.
Lastly, you will need to shop your plan annually if you want to save money. Medicare Part D Prescription drug plans work on an annual basis. The benefits, costs and drug formulary can change each year. Your opportunity to shop for next years plans is from October 15 through December 07. This is important even if you do not have high cost prescription drugs. Find the Medicare Part D plan with a preferred retail pharmacy you like and robust drug coverage that covers the prescription drugs you need.