Key takeaways:
Prescription drug coverage included in Part B of Medicare coverage is referred to as Part B drugs. Part B is a one-half of Original Medicare, the federal government's long-standing fee-for-service version of the Medicare program.

Outpatient prescription drugs covered by Medicare Part B are typically those administered by a medical professional in a medical facility. Some examples of Part B drugs are injectable and infused drugs, chemotherapy, immunosuppressants, and certain antibiotics. Additionally, outpatient prescription drugs used in conjunction with durable medical equipment (DME), such as nebulizer meds and insulin pumps, are included.

Part D is Medicare's primary prescription drug program. Prescription drugs typically covered by Medicare Part D are self administered and picked up through a pharmacy or mail order program.

Prescriptions administered while an inpatient in a hospital or medical facility are covered under Medicare Part A.
What is Medicare Part B?
Medicare Part B is that portion of Medicare that covers outpatient and physician services. It's one of the two components of Original Medicare, the other being Part A inpatient hospital insurance. In addition to a select group of outpatient prescription drugs, Medicare Part B covers a wide range of medical services and supplies, including:
Doctor's appointments and preventive care.

Hospital and clinic outpatient services.

Lab services and diagnostic tests.
In our Resources page you can find a list of all the categories of coverage for what Medicare Part B covers, as well as Part A. The information includes the current deductibles, copays and coinsurance.
Part B Prescription Drugs 
Medicare is designed so that Medicare Part B covers 80% of prescription medications for most outpatient drugs administered by a medical professional in a medical facility. Prescription drugs administered while an inpatient in hospital are covered under Medicare Part A.
Unfortunately, Medicare Part A and Part B have no maximum annual out of pocket limit. This means you have a potentially unlimited financial risk. The only way to create a maximum out of pocket limit is be either adding a Medicare supplement or trade in your Medicare Parts A & B for a Medicare Advantage plan (aka Medicare Part C).
With very little exception, Medicare Part B drugs are not covered by the Medicare prescription drug plans under Part D. There are some injectable medications that could be covered under Part D prescription drug coverage if self administered. Prolia, an osteoporosis medication is one such drug. We discuss Prolia in detail below.
Medicare Part B drugs are not subject to possible excess charges as are some Part B services. 
What is Medicare Part D?
Medicare Part D is the primary prescription drug coverage program for Medicare. Most Part D covered prescriptions are prescribed via a script from the doctor's office and picked up by the patient from a pharmacy or mail order and self administered . These are Part D drugs.
Part D can be a standalone plan or bundled with a Medicare Advantage Plan. Each plan's formulary (list of covered drugs) is different, but the plan's formulary must include at least two drugs from every category and substantially all drugs from the six protected categories that include oral cancer drugs, autoimmune drugs and so on. Some oral cancer drugs are covered under Medicare Part B.
Of course, with Medicare there are always exceptions. When it comes to the issue of what Part B covers vs Part D covered drugs the exceptions are those drugs subject to White Bagging and Brown bagging. Brown bagging and White Bagging drugs look like they should be Part B covered drugs, but are covered under Part D to relieve the cost and inventory burden these expensive drugs would impose an your local doctor's office.
What Is Brown Bagging?
When a patient picks up their drugs from the pharmacy then brings the drugs to a doctor's office so they may administer it to the patient by health care providers, it is commonly called "brown bagging."
Brown bagging reduces the cost and need for a doctor's office to keep these very expensive drugs in inventory. Statistics show that about 28% of oncology drugs are brown bag medications. Especially those in injectable form and infusions.
What is White Bagging?
White bagging is when the Medication is covered under Part D but sent directly from a specialty manufacturer to a healthcare provider's office or facility so that they can be given to a patient. With "white bagging," the medicine is delivered in a closed bag or box that defines if it has been tampered with. White Bagging drugs are often medications that need to remain temperature controlled or have specific handling needs best managed by a properly instructed person.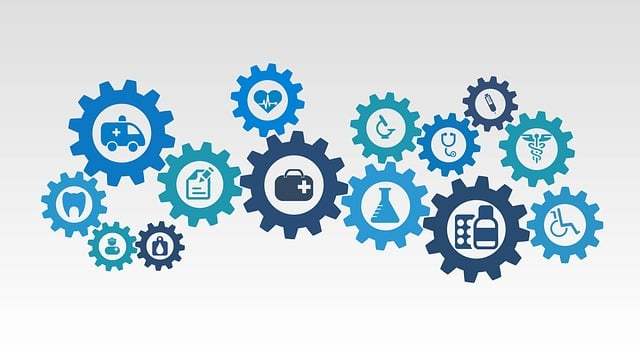 Medicare Part B Drugs Costs
The consumer can limit and or reduce the costs of Part B covered drugs by adding a Medicare supplement or converting to a Medicare Advantage plan that replaces your federal government Medicare.
Which option you use will have a significate impact on your potential cost.
Medicare Supplements
Medicare Supplement Plans, also known as Medigap policies, help cover some of the out-of-pocket costs that original Medicare doesn't cover, such as deductibles and copayments and coinsurance. The benefits of all supplement plans are standardized so you never worry if one insurance company provides better coverage than another.
The supplement plans limit your maximum annual out of pocket risk to as little as just a few hundred dollars. A Medicare supplement does not change which drugs Part B covers. However, with a Medicare supplement plan, your outpatient drugs covered under Part B may be fully insured, costing you nothing.
Medicare Advantage Plans
Part B drug coverage under Medicare Advantage plans will likely be much more expensive than if you had a supplement, but possibly less costly than the same drug covered by Medicare alone. This is because the Medicare Part C plan will have a maximum out-of-pocket limit. Drug spending is an important part of a Medicare beneficiaries decision process when evaluating the pros and cons of Medicare Advantage drug coverage versus a supplement.
The Part C maximum out of pocket includes Part B drugs, but not Part D drugs. Using cancer treatment as an example, Medicare beneficiaries will likely be charged for 20% of the drug cost up to the plan maximum annual out of pocket limit.
Considering cancer medications have an average cost of $10,000 per month for treatment, and a typical Part C plan can have about $10,000 as a maximum out of pocket you get a good idea of what cancer drugs will cost you under Part C vs just Part B.
Is Prolia a Medicare Part B Drug?
Prolia (denosumab) is a good example of Medicare covered drugs that can be billed either under Medicare Part D or Part B. Prolia is among the most popular of injectable osteoporosis drugs.
As an injectable medication Medicare beneficiaries can choose to self administer the drug in the comfort of their own home. Doing so will result in the result in the drug being billed under Medicare Part D, like other self administered drugs. This can be an expensive option costing $3,000 a year or more for the drug.
Conversely, if the injectable drug is administered at your doctors office it should be covered under Part B. With a supplement your cost will be covered 100% by your supplemental coverage and Medicare Part B insurance. With an Advantage Plan, you will likely pay the the same as if you had just Medicare Part B with no supplement, 20% of the cost.
Medications and Parts of Medicare
Medicare covers drugs through Medicare Part D, Medicare Part B and Medicare Part A. The medications costs to the consumer are impacted by which part of Medicare covers the drugs and which Medicare plan beneficiary has chosen to manage their Medicare coverage. The right choice can lower prices paid by the consumer.
Medicare Part B drugs are outpatient prescription drugs administered by a medical professional in a medical setting. Those Medicare recipients who chose a Medicare supplement plan can expect to pay the least out of pocket for Part B drugs.
Total costs for Part B medications will likely be highest or have the highest potential for those who chose just Medicare Part A and Part B. The reason for this is simply that there is no out of pocket limit to what a consumer can pay for their Part B prescriptions.
Advantage Plan Prescription Drugs
In between the low out of pocket cost of a supplement and no maximum limit of just Part B is the choice of replacing Parts A & B with an Advantage Plan. Your potential costs can be less because the plan sets a limit on your out of pocket. But Advantage plans come with other limitations that should be researched before making that decision.
Sources:
https://medigapseminars.org/wp-content/uploads/2022/10/CMS-PartB-drygs.pdf
https://www.kff.org/medicare/issue-brief/medicare-part-b-drugs-cost-implications-for-beneficiaries-in-traditional-medicare-and-medicare-advantage/
https://nabp.pharmacy/wp-content/uploads/2018/04/White-Bagging-and-Brown-Bagging-Report-2018_Final-1.pdf