Key Takeaways
Does Medicare cover diabetes treatment? Yes, Medicare Part B and Medicare Part D work together to offer complete services and supplies to Medicare patients.

Medicare Part B provides coverage for diabetes supplies, such as insulin pumps and test strips and therapeutic shoes.

Medicare Part D offers coverage for diabetes medication and supplies like insulin, metformin and syringes. If you are eligible for both Medicare and Medicaid, you may be able to receive diabetic supplies for free.
Diabetes Statistics and Medicare
The Centers for Disease Control and Prevention (CDC) reports that as of 2021, diabetes is impacting about 34.2 million American adults, which accounts for 13.3% of the adult population. Among them, around 7.3 million individuals are not aware that they have diabetes.
Moreover, over 88 million adults in the United States, which is more than 1 in 3, have prediabetes. Prediabetes is a condition in which blood sugar levels are higher than normal but not high enough to be categorized as diabetes. If not treated with lifestyle modifications like time restricted eating, weight loss and increased physical activity, prediabetes may progress to type 2 diabetes within 5 years. This is why, preventive services like Medicare's diabetes prevention program are important.
In a 2021 survey conducted by SingleCare, 20% of the participants said their diabetes care is fully covered by Medicare or Medicaid. Another 10% said that their diabetes care is partially covered by these programs. Although having any form of coverage helps to cover the costs of expensive medications and testing supplies for diabetes, many Medicare enrollees still seek ways to offset medical costs.
How Do Different Medicare Plans Cover Diabetes Treatment?
Which parts of Medicare cover diabetes? In general, all parts of Medicare can help consumers with diabetes save money on diabetes treatment. But different parts of Medicare will take care of that in different ways. Let's look at some examples, according to the Centers for Medicare & Medicaid Services.
Medicare Part A Medical Insurance
Medicare Part A provides coverage for all hospital services and supplies that are received during in-patient care. Even if you are an inpatient for reasons other than diabetes, Part A will cover your supplies and test strips used during your stay.

Medicare Part B
Part B covers various diabetes supplies and diabetes services.
Diabetes screening tests
Eligible Medicare beneficiaries can have two diabetes screening tests every year.
Medicare diabetes prevention program
Medicare covers diabetes once-per-lifetime prevention program. Ask your doctor for details.
Diabetes self-management training
Medicare covers self-management training when ordered by a doctor and provided by an accredited program or individual.
Medicare nutrition treatment
Part B may cover medical nutrition therapy and certain related services if you have diabetes and are referred by your doctor or other health care provider.
Glaucoma tests
Glaucoma tests are covered once every 12-months if you have a family history of glaucoma or diabetic retinopathy.
Yearly eye exam
Medicare covers annual eye exams to screen for diabetic retinopathy once every 12 months. Exams must be done by an eye doctor who is legally allowed to provide this service in your state.
Diabetes equipment and Diabetic testing supplies
Medicare covers home blood sugar monitors and some diabetes testing supplies you use with the equipment, like blood sugar test strips, lancet devices, and lancets. Make sure to check the limits on how much or how often you get these supplies.
Foot exams and treatment
Medicare covers a foot exam every 6 months for patients with diabetic peripheral neuropathy and loss of protective sensation. But you cannot see a foot care professional for another reason in-between visits.
Therapeutic shoes or inserts
Part B covers therapeutic shoes or inserts for Medicare beneficiaries with diabetes and severe diabetic foot disease, up to a Medicare-approved amount.
Insulin pump to administer insulin
Part B covers external durable insulin pumps and the insulin the pump uses under durable medical equipment – but you need to meet certain requirements.
Hemoglobin A1c Tests
The hemoglobin A1C test measures how well your insulin is controlling your blood glucose levels. Medicare will cover this test for patients with diabetes if ordered by a doctor.
Medicare Advantage (aka Medicare Part C)
Medicare Advantage plans are a privatized version of Medicare that can be chosen instead of Original Medicare. Medicare Part C covers benefits in all the same categories as Medicare Parts A and B, plus may include Part D prescription drug coverage.
If you are considering an Advantage plan, loo for a Special Needs Plan (SNP) that is specifically for diabetics.
Medicare Part D prescription drug coverage
Medicare Part D covers prescription drugs that you pick up at a pharmacy or by mail order and self administer. This includes insulin and anti-diabetic medications, provided that they are listed on the plan's formulary and prescribed by your doctor.
Anti-diabetic drugs
Part D covers anti-diabetic drugs for keeping blood sugar (glucose) in check.
Diabetes supplies
Be alert to the limits based on the frequency and Medicare-approved amount of supplies.
Insulin coverage
If insulin is not administered via a pump, insulin is covered by Medicare Part D.
Does Medicare Cover Diabetes Supplies?
We are often asked, does Medicare cover diabetic supplies and medical services?
Yes, Medicare covers diabetes supplies and services.
Medicare covers supplies such as insulin pumps, insulin, blood sugar test strips, lancet devices, lancets, glucose monitors, and lancets glucose control solutions that will check the accuracy of your test strips.
Major brands of diabetes supplies like Contour Next, OneTouch, FreeStyle, and Accu-Check are all covered by Medicare. But always double-check with your pharmacy to confirm coverage.
These supplies are covered under Medicare Part B, and beneficiaries may need to pay a Part B deductible and/or coinsurance for these items.
Continuous blood glucose monitor
If you need close glucose level monitoring due to insulin usage, Medicare will cover a therapeutic continuous glucose monitor, with a doctor's prescription. But if you are not using insulin, Medicare does not cover continuous glucose monitors. Regardless, you may still be able to receive coverage for other testing supplies, such as test strips or lancets, through Medicare.
Blood Sugar Test Strips and Lancets
The amount of supplies you qualify for will vary according to whether you use insulin. Those who do, may qualify for up to 300 strips and 300 lancets for blood glucose tests every 3 months.
If you do not take insulin, you may be able to qualify for up to 100 test strips and 100 lancets every 3 months. But if you need more than that, your doctor must determine it is medically necessary in order to be covered.
Insulin Pumps and Insulin for Type 2 Diabetes
Medicare Part B covers insulin pumps if deemed medically necessary.
You'll also require a prescription from your doctor, and the following requirements must be met:
You're using insulin

You need to carefully monitor glucose levels and adjust your insulin dose accordingly

You check your blood sugar levels 4 times a day.
If you're using an insulin pump, Medicare Part B covers the pump and the insulin under durable medical equipment instead of as medicine under Part D.
Therapeutic shoes or inserts
Medicare Part B also covers therapeutic shoes or inserts for patients with diabetic foot disease. But for coverage, these supplies must be deemed medically necessary and prescribed by a doctor or other healthcare provider.
Under certain conditions, Medicare will cover either a pair of depth-inlay shoes with 3 pairs of inserts or a pair of custom-molded shoes with inserts each year.
You may only qualify for custom-molded shoes if you have a foot deformity that prevents you from wearing in-lay shoes.
Free Diabetic Supplies
Sometimes, Medicare may cover these supplies at no cost to the beneficiary. For example, individuals with diabetes who are at high risk for developing foot ulcers may be eligible for therapeutic shoes or inserts covered by Medicare.
In addition, those who have both Medicare and Medicaid may qualify for coverage of diabetic supplies at no cost. After you fill a prescription or place an order for equipment with a supplier, Medicare will cover 80% of the bill, as long as you have met the annual deductible. Medicaid will then cover the remaining costs of medications and supplies, which can vary depending on your state's policies.
Medicaid may cover some or most of the remaining expenses. Contact your State Medicaid department to understand what specific diabetes supplies are covered in your state.
To get diabetic supplies at no cost, collaborate with your doctor. They can prescribe all necessary equipment, medication, supplies, etc. based on your specific needs. Supplies not prescribed by your doctor won't be covered by Medicare. Also, you'll need to renew your prescription for diabetes supplies annually.

Medicare Drug Coverage for Diabetes
Some patients may need anti-diabetic drugs and prescription drug coverage if their blood sugar isn't controlled by insulin. These common drugs include Sulfonylureas, Biguanides, Thiazolidinediones, etc.
For these anti-diabetic drugs, you will only be responsible for the copayment or coinsurance and the Part B deductible may also apply.
Part B covers insulin with an external pump but insulin used to inject or inhale is covered under Part D prescription drug plan.
Part D Coverage of Diabetes supplies
Your Part D coverage varies depending on the specific plan, but all Part D plans must
cover at least two insulin products in each category and class of diabetes medications. You can re-shop your Part D coverage each year during the Annual Election Period.
There may be different tiers of coverage with varying co-payments or coinsurance amounts depending on the medication's cost and the plan's formulary. Some plans may have a co-pay or coinsurance requirement for insulin, while others may cover it at no cost.
Part D Senior Savings Model
Also, Medicare Part D offers the "Senior Savings Model" program. If you enroll in it, the program caps insulin costs at $35 for a 30-day supply, regardless of the plan and you can choose between several covered types of insulin.
$35 Insulin
Beginning in 2023, as a result of a change in federal law, all Part D plans and Medicare Advantage plans with drug coverage will cap insulin users' out-of-pocket costs at $35 a month. The $35 rate starts immediately, even if you haven't met the plan's deductible. And the 30-day supply is based on the amount of insulin you require, not a standardized amount.
However, this is only for insulin products on the plan's list of covered drugs, called a formulary. Make sure to compare coverage for each plan in your area during open enrollment every year.
With a prescription, these medical supplies may also be covered under Part D:
Syringes, needles, alcohol swabs, gauze

Insulin pens (with or without insulin)

Inhaled insulin devices (with or without insulin)
Medicare Coverage for Diabetes Screenings or Tests
If you have any of the following risk factors, Medicare will cover diabetes screening tests for you:
High blood pressure

Dyslipidemia (history of abnormal cholesterol and triglyceride levels)

Obesity (with certain conditions)

High blood sugar

Impaired glucose tolerance
According to the results of these tests, you may be eligible to be covered for up to 2 diabetes screenings every year.
Normally, you'd pay 20% of Medicare-approved amounts for outpatient facility charges or doctor services. You will owe nothing for preventive diabetes screenings.
The 20% you owe will be paid for by most Medicare supplement plans, if you have one.
Medicare Advantage Plans and Diabetes Coverage
Medicare Advantage Plans are offered by private insurance companies and provide similar coverage to Original Medicare. All Medicare Advantage Plans must include some diabetes coverage, but not at the same cost as Original Medicare.
Some plans may also offer glucose monitoring supplies, insulin pumps, and other diabetic equipment at reduced or no cost.
Special needs plans (SNPs) are offered by certain Medicare Advantage companies and are tailored to cater to the unique requirements of individuals with chronic conditions, such as diabetes. These plans may provide supplementary or specific services, which may not be covered by original Medicare. Depending on the provider, diabetes SNPs can offer additional benefits, such as nutritional training, as well as vision, hearing, dental, and foot care.
Each Medicare Advantage plan has different benefits so ask us if there is a SNP for diabetics in your area.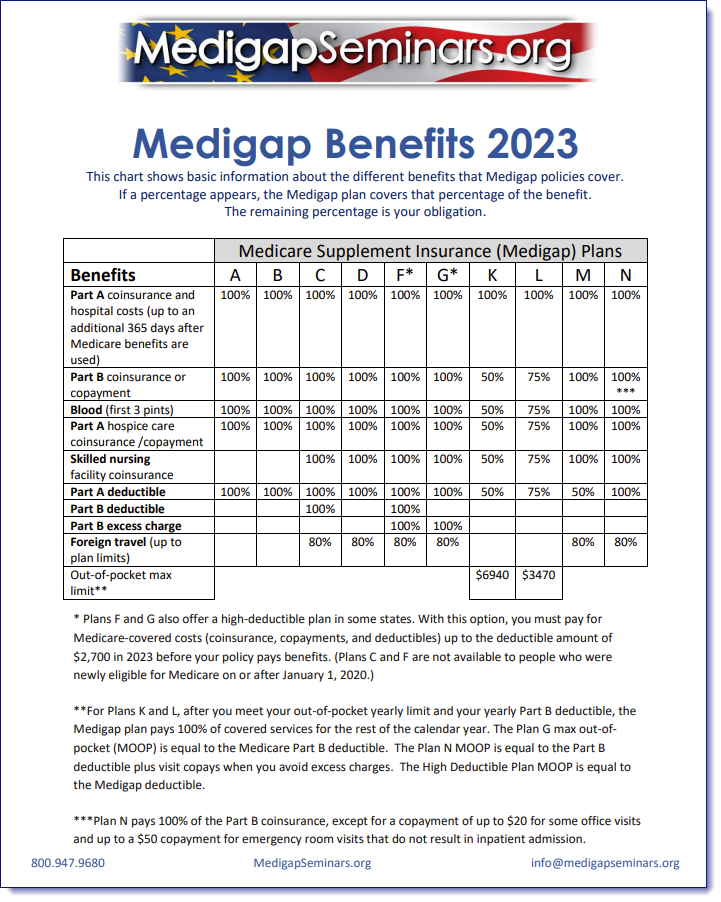 What Is Not Covered By Medicare For Diabetics?
If you qualify, Medicare will normally cover all essential diabetic supplies. But Medicare plans still don't cover 100% of these costs. For complete coverage, you should look at various Medigap plans (Medicare supplement insurance) when you are just starting Medicare.
You can also check out Medicare Savings Program. If you are eligible, you can lower or eliminate different out-of-pocket costs such as the Medicare Part B copayment, Part B deductible, and a monthly premium.
As always, we're here to answer any additional questions you may have about your current Medicare coverage, Medicare benefits, Medicare costs, or anything else!
Sources
https://www.medicare.gov/Pubs/pdf/11022-Medicare-Diabetes-Coverage.pdf
https://www.medicare.gov/Pubs/pdf/11022-LE-Medicare-Coverage-of-Diabetes.pdf
https://medigapseminars.org/wp-content/uploads/2022/10/Medicare-Diabetes-Cheat-Sheet.pdf
https://www.medicare.gov/search/medicare?keys=diabetic+supplies
https://www.medicare.gov/coverage/medicare-diabetes-prevention-program