Key Take Away:
If you are aging into Medicare as you turn 65, the earliest your Medicare coverage starts is the first day of the month you turn 65.
If your birthday is on the first day of a month, your Medicare can start no earlier that the first day of the month before you turn 65.
Medicare always starts on the first day of the month.
If you are past your Initial Enrollment Period with Creditable coverage, you can start your Medicare any month you choose. Simply enroll in Medicare Part B coverage.
If you are under age 65, your Medicare coverage starts on the first day of the 25th month of receiving social security benefits, earlier if you have ALS or ESRD.
If you enroll after your birthday month, Medicare Part A will start retroactively. The Medicare Part A start date will be either the first day you were eligible for Medicare or six months prior to the application month, whichever is soonest.
When does Medicare coverage start for End-Stage Renal Disease? In most cases, Medicare benefits for those with End-stage Renal Disease begins on the first day of the third month following their first dialysis treatment.
When does coverage start for Lou Gehrig's Disease? For those diagnosed with Lou Gehrig's Disease, your Medicare effective date will be on the first day of the month following your Amyotrophic Lateral Sclerosis (ALS) diagnosis.
Overview of Medicare and its Eligibility Requirements
Medicare is a government health care program that provides health coverage to people age 65 or older, as well as younger people with disabilities, end-stage renal disease (ESRD), or Lou Gehrig's disease (ALS). Medicare is administered by the Centers for Medicare & Medicaid Services (CMS), a government agency.
Medicare includes Part A hospital insurance, which covers inpatient services, Medicare Part B, which covers doctor visits and other outpatient services, and Medicare Part D for prescription drugs, and other supplemental insurance plans. You'll commonly hear Medicare Part A and B referred to as Original Medicare.
To be eligible for Medicare, you must meet certain criteria generally, you must be 65 or older and a U.S. citizen or permanent resident for at least five years in order to qualify for Medicare coverage.
That's the 360-degree view of Medicare but we have plenty of articles you can explore that answer any Medicare questions you have in more depth. For instance, if you want to know more about Medicare Part A and Part B coverage or the costs associated with Medicare.
But let's get back on topic and discuss 'when does Medicare start.'
When Does Medicare Start?
Medicare Initial Enrollment Period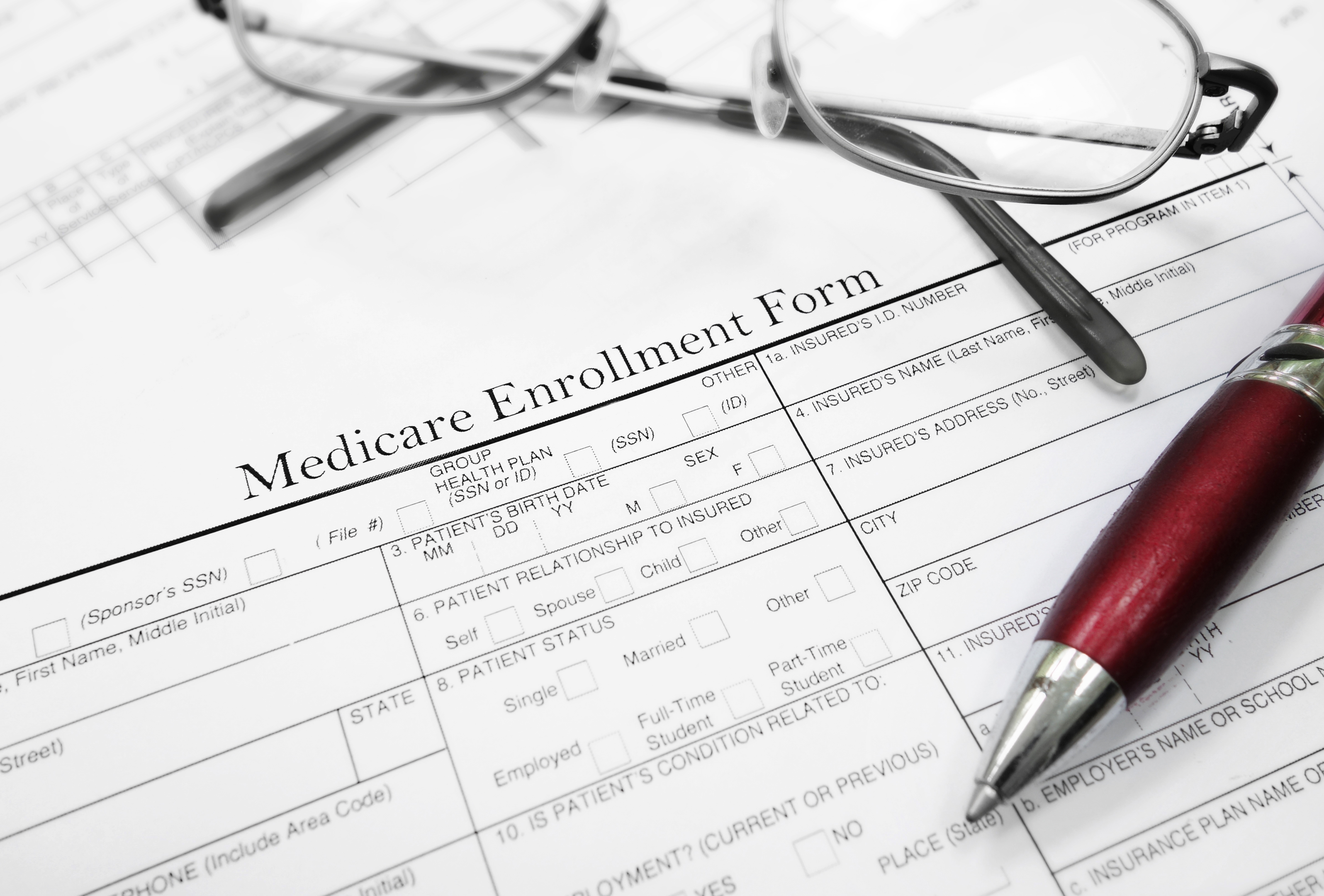 The Initial Enrollment Period is the first opportunity for individuals to sign up for Medicare. It begins three months before the month of your 65th birthday includes the month of your birthday, and extends for three additional months after your birthday. We have a free enrollment calculator that can help you find your Initial Enrollment Period (IEP).
Your Medicare effective date depends on when during the IEP you enroll in Medicare Parts A and B. Obviously, if you want your Medicare effective date to be the earliest possible, you'll have to enroll during the three-month period prior to your birthday month.
There is one exception; if your birthday happens to fall on the first day of a month, your entire enrollment period will start one month earlier. This is a nice little bonus as your Medicare coverage begins a month early as well. Lucky you!
The Role of Your Birth Month in Determining Your Medicare Start Date
Here are examples of how the Initial Enrollment Period would work for individuals with birthdays on April 20 and April 1.
John celebrates his 65th birthday on April 20th so he can enroll anytime between January 1st and July 31st. If John enrolls in the initial three months his coverage starts on April 1st.
Sue celebrates her 65th birthday on April 1st so she can sign up for Medicare between the prior December 1st and June 30th. The earliest her Medicare can start is March 01. She must enroll before March for her coverage to start on that date.
If you want to know when your coverage will start, try our useful Medicare Start Date calculator and simply input your birthdate. This can help take some of the guesswork out of eligibility and make sure you don't miss out on any of your Medicare coverage!
Medicare General Enrollment Period
The General Enrollment Period gives you a second chance to enroll in Medicare Part A and Part B if you missed your Initial Enrollment Period. The General Enrollment Period runs from January 1 to March 31. As of 2023, when you enroll during the General Enrollment Period your Medicare coverage starts the first day of the month after you sign up for Medicare.
Medicare Annual Enrollment Period (Open Enrollment Period)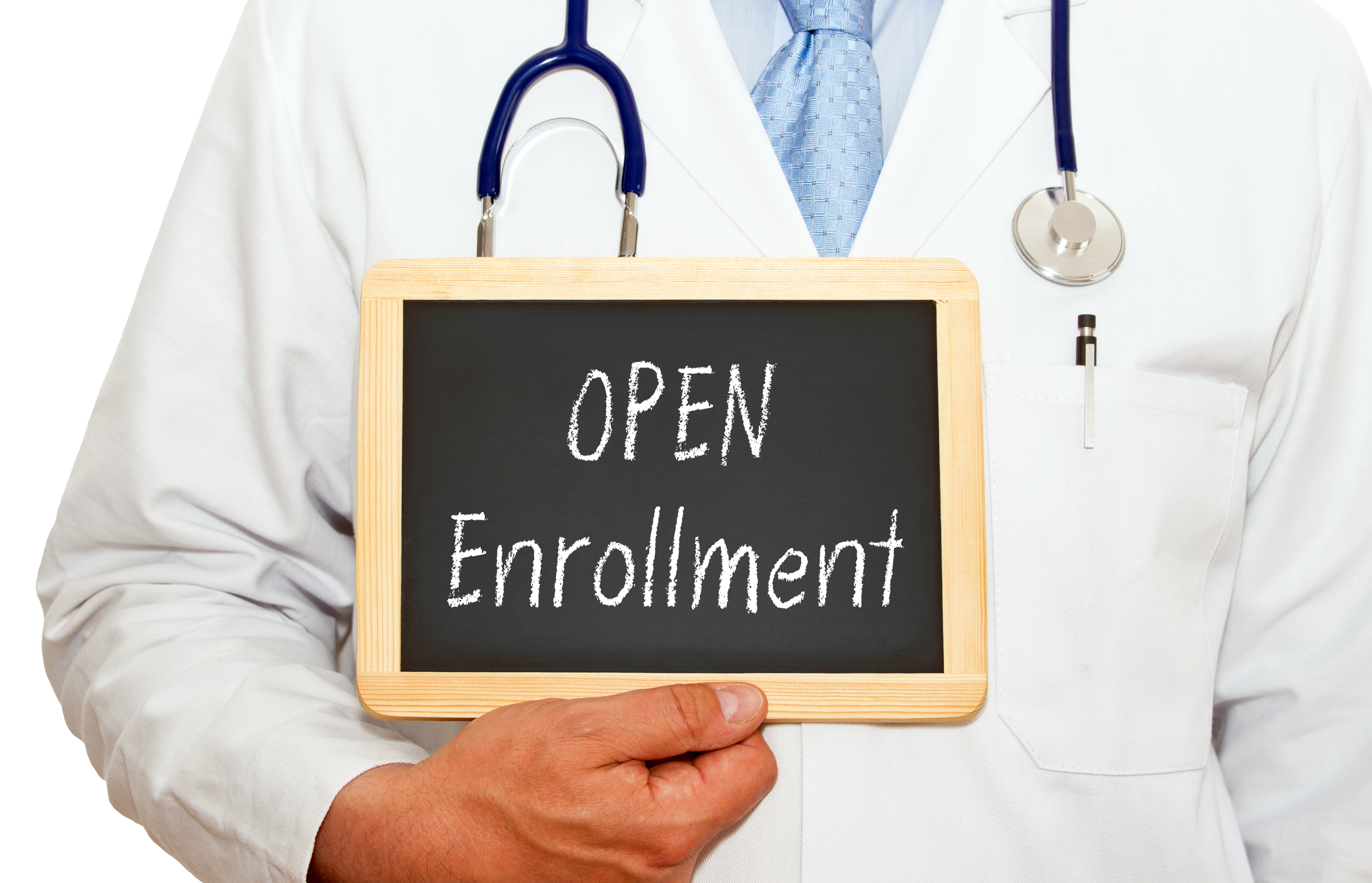 The Medicare Open Enrollment Period, also known as the Annual Election Period or the Annual Enrollment Period, is the time each year when individuals who are enrolled in Medicare Advantage plans or Stand Alone Part D plans can make changes to their coverage.
This period runs from October 15 to December 7, and it gives you a chance to switch from Original Medicare to a Medicare Advantage plan, or vice versa, change Medicare Advantage Plans or Part D prescription drug plans. You will be able to see the changes in plans for the next calendar year and choose the one that is right for you. If you make changes during this period, your new Medicare Advantage coverage starts the following January 01.
Medicare Supplement Initial Enrollment Period
The Medicare Supplement Initial Enrollment Period gives you a window of opportunity to purchase a Medicare Supplement Plan (aka Medigap Plan) without having to undergo medical underwriting.
This means that you can purchase a Medicare supplement plan even if you have pre-existing health conditions. The insurance company cannot deny you coverage or charge you a higher premium based on your health status.
The Medicare Supplement Initial Enrollment Period begins on your Part B effective date and continues for 180-days or six months. This is your best chance to purchase a Medigap plan without having to worry about being denied coverage or facing higher premiums. We have a calculator that can help your find your Medicare Supplement Initial enrollment Period here.
Medicare Advantage Open Enrollment Period
The Advantage Plan Open Enrollment Period runs from January 1 to March 31st. At this time those with a Medicare Advantage plan can make one switch to a different plan or switch back to Original Medicare.
Medicare Special Enrollment Period
In certain cases, if circumstances in your life have changed, you may be eligible for a Special Enrollment Period. There are several different types of Medicare Special Enrollment Periods.
Losing group health plan coverage through a job or a spouse's job
Moving to a new address outside of your current Medicare Advantage plan's service area
Losing other creditable coverage, such as through a retiree health plan or COBRA
Gaining or becoming a citizen or national of the United States
Reentering the country after living abroad for at least six months
Being released from incarceration
Losing eligibility for Extra Help
The Late Enrollment Penalty and How to Avoid It
It pays to get all your ducks in a row and sign up as soon as you are eligible. If you don't enroll in Medicare Part B when you are first eligible and don't have creditable coverage a penalty is added to your monthly Medicare Part B premiums.
The monthly late enrollment penalty encourages individuals to join when they are first eligible. You can expect to incur a penalty equivalent to 10% of your Part B premium for each full year you did not have Part B.
While it doesn't sound huge, you'll be paying this penalty for the rest of your life. That's why it pays to get informed and sign up for your Medicare plans on time.
Final Thoughts
If you are aware of when the enrollment periods start and when you become eligible for Medicare, you can ensure that you get your coverage sooner than later and don't get hit with a late enrollment penalty. The earlier you begin researching and preparing for your enrollment period, the better.
If you have any questions or need assistance with navigating the various enrollment options available you can talk to one of the friendly experts from the Medigap Seminars Team.
You can contact us by toll-free phone (800-847-9680) or through our contact us form.
FAQs
When does Medicare Advantage Coverage Start?
You must have Part A and Part B before enrolling in a Medicare Advantage Plan. You can sign up for an Advantage plan during your Initial Enrollment Period or the Annual Election Period.
Am I automatically enrolled in Medicare when I reach age 65?
If you've been receiving Social Security or Railroad Retirement Board benefits for a minimum of four months before turning 65, you will be automatically enrolled in Medicare to start the first day of the month you turn 65. You will receive your Original Medicare card in the mail around two months before your 65th birthday.
If you are not receiving Social Security or Railroad retirement board income, you will need to sign up for Medicare manually through the Social Security website (SSA.gov) or a local office.